Mobile station's
Friday, June 28, 2013 • 6/28/2013 10:14:00 AM •
0 comments
Hello awesome peoples :) Today I would like to share something like blueberry. It is my job. actually. Seriously I love my job. It is simple and nice. Laughing and make a joke with all staffs, my handsome boss and pretty nice - annoying costumers. Kerja situ paling utama - kena pandai pasang screen protector. Costumer owes suruh kita pasangkan screen protector handphone, ipad mini, ipad 2,3,4 dan tablet. Kira staff kat situ sangat superduper awesomelah sebab pandai buat semua tu. Hihi. Termasuk i :P
Kedua, paling costumer carik adalah power bank. Anyways, kat kedai yang aku kerja tu ada banyak jenis power bank so nak tau datanglah. Hee. Maybe aku akan promote tapi taktaulah bila. Hari terdekat ni mungkin. In sha Allah. Power bank kat work aku yang original dan high quality punya. Jangan risau, ada warranty. Tapi kita bukan setakat warantee, tapi GERENTI. hihi *ayat abg alif*
Dan apa yang aku nak cakap kat sini ialah.. aku suka sangat-sangat-sangat kerja aku sekarang. Walaupun kadang-2 penat, tapi mereka sangat sporting. Kalau takde costumer tu diorang bukak lagu or movie kat ASUS. haha. Oh ya, ASUS baru keluar, tak mahal. Belilaah ! Yang pasti beli kat WWM. Hee. *nak promote jugak*
Kat kedai tu lelaki semua cina kecuali abg alif dan perempuan semua melayu ;) Yang paling best lagi, boleh belajar mandarin FREE :> Ohsem ! Dan,
saya crush dengan bos saya
. Omagaddd :O Last words,
I LOVE MY JOB
:-*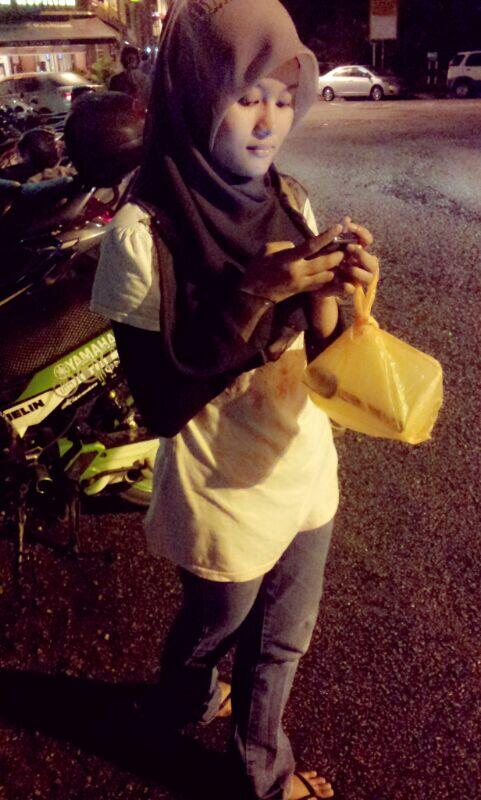 Tapi sayangnya, lagi beberapa hari aku akan berhenti. sebab puasa :( Rasa payah sikit kerja balik lewat malam time puasa ni. Takut tinggal solat. Hmmmmm. Serius weh aku suka giler kerja kat situ cos sempoi je, boleh pakai baju apa-2, pergi kerja pakai selipar. Makan pun boleh bila-2 kalau costumer takde. hee.Alhamdulillah.. Repeat,
I LOVE MY JOB
♥
The name given is Aqilah Zahirah Zulhisham. She loves to blogging since 2007 :)She lives in Kuala Lumpur,Malaysian. There is her own story of love and disappoinment, grief and happiness.



Diary About
 Sweet Stalker
Hi readers! Tekan iklan bawah ni untuk dapatkan duit :) masyukk !!
Template By:
Umi Humaira
Owner:
Qilaazahiraaa